97 Things Every Java Programmer Should Know
Edited by Kevlin Henney and Trisha Gee, 97 Things Every Java Programmer Should Know reflects lifetimes of experience writing Java software and living with the process of software development. Great programmers share their collected wisdom to help you rethink Java practices.
What to Look For in a Code Review - Trisha Gee
A series of tips on what to look for when doing code reviews, including aspects of testing, security, performance and more. The book is a compilation of blog posts on the same topic available on the Upsource blog.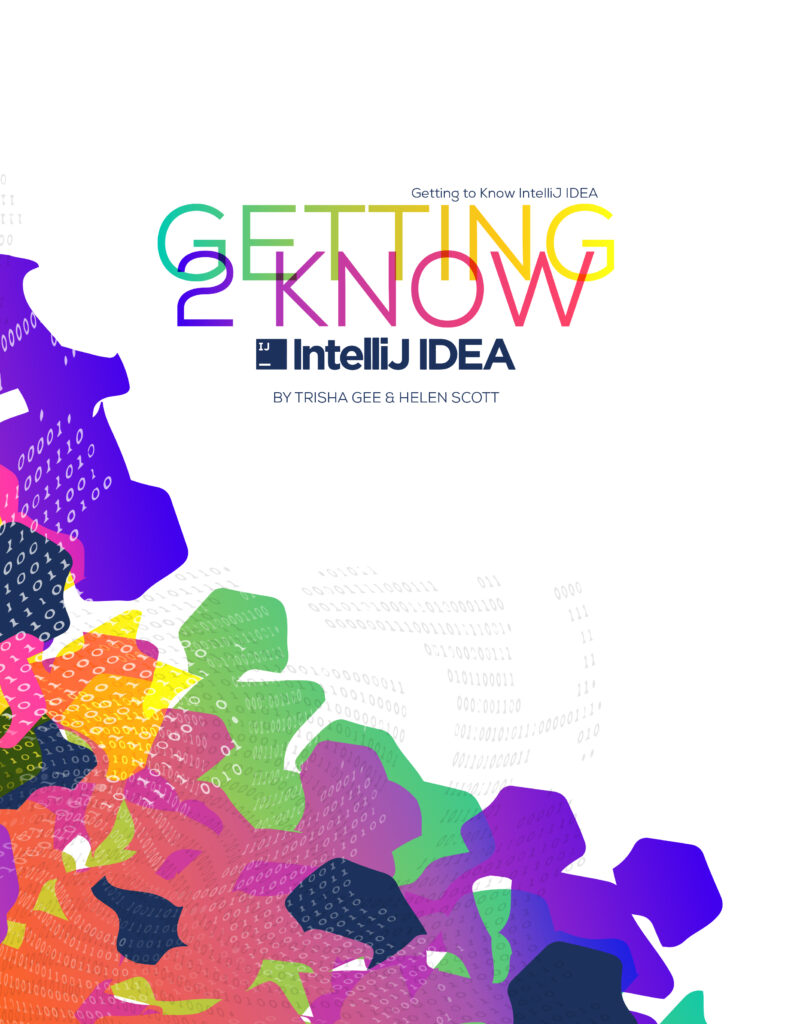 Getting to Know IntelliJ IDEA
Trisha Gee and Helen Scott give pointers to help get the best out of IntelliJ IDEA.
In progress. For more information, or to sign up for updates, see the Leanpub page.
Featured In
Modern Software Engineering - David Farley
This general, durable, and pervasive approach to software engineering can help you solve problems you haven't encountered yet, using today's technologies and tomorrow's. It offers you deeper insight into what you do every day, helping you create better software, faster, with more pleasure and personal fulfillment.
Foreword by Trisha Gee. More information.
Modern Java Recipes - Ken Kousen
This guide covers nearly all of Java SE 8, and includes a chapter focused on changes coming in Java 9. Need to understand how functional idioms will change the way you write code? This cookbook—chock full of use cases—is for you.
Foreword by Trisha Gee. More information.
Developer, Advocate! - Geertjan Wielenga
In Chapter 24 Trisha covers a wide range of topics that impact developer advocates, including remote working and tips for presenting. Buy, or subscribe to Packt to read.