This July my Mum passed away, apparently cancer was the one opponent she couldn't beat in an argument. Mum had a huge impact on my life, as you might expect, not only personally but professionally too. Maybe I'll talk about that some more in time. For now, I want to publish the poem my very talented cousin Izzi Giles wrote in tribute.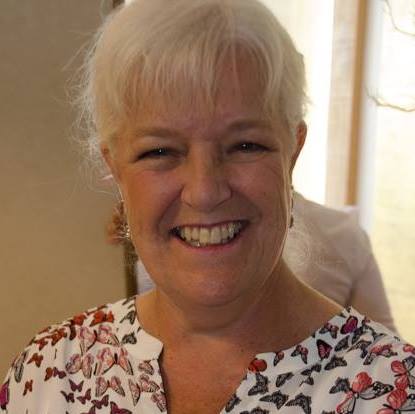 In those gardens abloom,
Entwined foliage in their sanctity,
She stands amidst daffodils in the spring.
That lavender arch, those plates poised on the wall, the fairy garden gnomes keeping watch.
In wider fields, those desolate hills,
They seem to whisper of her spirit.
When we look to the sunset, her smile warms us.
When we hear the patter of rain, she gives us shelter.
In each clap of thunder, we are reminded of her boisterous laughter.
She stands as the architect,
Surveys the landscape awaiting fruition.
She does not falter in her doubts about the future,
Her descendants will continue to build until completion.
She resides in each empowered woman in this family,
Her teachings of respect and strength have not been neglected.
Her legacy remains.
In each echoed remark,
Perhaps a quirk that was admired,
Each time you speak with her conversational mannerisms,
She is listening.
For this resting warrior, her love knew no bounds.
In the immortal words of Christina Rossetti;
"For if the darkness and corruption leave
A vestige of the thoughts that once I had,
Better by far you should forget and smile
Than that you should remember and be sad."